Selecting a Massage Therapist
This is a general guide to making sure that the care you are getting is from a fully trained therapist and not simply someone who has taken a weekend course and hung out his or her shingle. To see each regions Professional Accountability may it be Government Regulation, Licensing and/or Certification in Australia, Canada, New Zealand, UK and US click here: Regulation & Licensing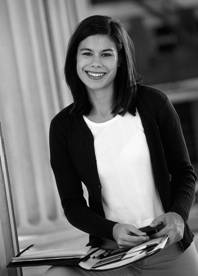 Questions to ask the therapist:
Are you able to issue receipts for insurance purposes?
What can I expect during a massage therapy session?
Have you ever treated someone with my condition/complaint?
Are you a member of your provincial massage therapy association?
Other issues to Consider when Selecting:
Phone and Print Ads
If you are searching for a therapist in the phone book or a local magazine/newspaper, be aware that the following phrases would never be used by a legitimate massage therapist: hot/ beautiful girls/models, extras/Lunchtime/noon special, discreet/confidential, discretion assured, erotic, intimate. Also, any mention of how the person looks, or "VIP rooms".
Massage.ca's mandate is to promote RMT/MT Practitioners to the local and travelling public so they can experience the highest quality therapeutic health experience anywhere in Canada and in other countries.
Regulation & Licensing (for Canada; U.S.A., UK, Australia & New Zealand)
Any additions or updates you may have, contact us here.
Disclaimer: Information on this site is not to be used for diagnosis or treatment. Massage.ca does not provide diagnostic or treatment services. Individuals should contact their RMT for further information or their physician for diagnosis.
Therapists: find out about listing here >>
Barrie • Blackfalds • Brampton • Brantford • Calgary • Cochrane • Cornwall • Edmonton • Grimshaw • Guelph • Halifax • Hamilton • High Prairie • Kitchener-Waterloo • Medicine Hat • Mississauga • Moncton • Montreal • Muskoka Region • Oakville • Orillia • Ottawa • Regina • Sherwood Park • St. John's, NF • Sudbury • Sydney, NS • Toronto • Vancouver • Victoria • Whistler • Windsor • Winnipeg
Chair Massage • On-site Massage • Featured Websites