Massage Therapy Regulation & Licensing in Canada
For: U.S.A.; UK, Australia & New Zealand
In Canada (most Provinces are not government regulated 3 are)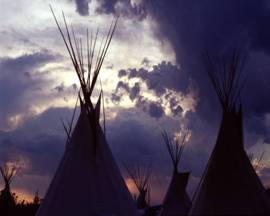 In Canada, the best way to tell that a therapist has been trained under a provincially regulated health care standard curriculum with a minimum 2200 hour program, is to check the associations to which he or she belongs.
All member organizations of the The Massage Therapy Alliance of Canada (MTAC), the new national massage therapy alliance has replaced the Canadian Massage Therapist Alliance (CMTA) and kept its provincial affiliates who meet this requirement.
The exceptions are those with regulatory bodies, such as BC, Ontario and Newfoundland and Labrador, where the Colleges will have them listed and you can verify the therapistsí credentials there.
British Columbia has recently increased the minimum acceptance to a 3000-hour curriculum; previously it was the same as Ontarioís 2200-hour regulatory healthcare curriculum. Both (by or before the 1980ís) stand forward as the first provinces to examine and register therapists under their own provincial regulated healthcare legislation.
Newfoundland and Labrador followed suit in June 2002. RMTís enjoy being in a regulated healthcare profession.
There are other Canadian provinces considering similar legislation and with the CMTA provincial members support are making applications to their provincial governments. These CMTA member Associations adhere to the CMTA and Ontario regulated curriculum and 2200-hour course minimum. Only these CMTA members and members of the College of Massage Therapists of Ontario are permitted to use the title Massage Therapist or Registered Massage Therapist and use the letters MT or RMT with their names.
In the regulated provinces Massage Therapists participate in a provincially recognized Quality Assurance Programme. This programme oversees the course contents that one can count towards their CEU Continuing Education Credits. This assures RMTís (and other regulated professions) maintain a high professional standards and quality care of their clients.
In Ontario, WSIB, Workplace Safety and Insurance Board, auto insurance and some Extended Health Care plans cover massage treatments.
Information for U.S.A.; UK, Australia & New Zealand:
Any additions or updates you may have, contact us here.
Disclaimer: Information on this site is not to be used for diagnosis or treatment. Massage.ca does not provide diagnostic or treatment services. Individuals should contact their RMT for further information or their physician for diagnosis.
Therapists: find out about listing here >>
Find Massage Therapists via our Directory click our City Links:
Barrie • Blackfalds • Brampton • Brantford • Calgary • Cochrane • Cornwall • Edmonton • Grimshaw • Guelph • Halifax • Hamilton • High Prairie • Kitchener-Waterloo • Medicine Hat • Mississauga • Moncton • Montreal • Muskoka Region • Oakville • Orillia • Ottawa • Regina • Sherwood Park • St. John's, NF • Sudbury • Sydney, NS • Toronto • Vancouver • Victoria • Whistler • Windsor • Winnipeg
Chair Massage • On-site Massage • Featured Websites