Research Networks

The Canadian Interdisciplinary Network for CAM Research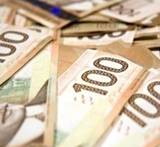 (IN-CAM) is an interdisciplinary, collaborative research network, created to foster excellence in complementary and alternative medicine (CAM)* research in Canada. IN-CAM is co-directed by Dr. Heather Boon and Dr. Marja Verhoef. Dr. Heather Boon is a pharmacist and medical sociologist with an interest in CAM at the University of Toronto's Faculty of Pharmacy. Dr. Marja Verhoef is a social scientist and epidemiologist who holds a Canada Research Chair in Complementary Medicine at the University of Calgary's Department of Community Health Sciences. Both have been involved in CAM research network development and implementation through the Toronto CAM Research Network, the CAM Education and Research Network of Alberta (CAMera) and the Socio-behavioural Cancer Research Network. See information at the bottom of this page:
For more on IN-CAM here is the link: www.incamresearch.ca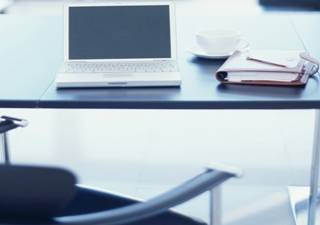 IN-CAM is a not for profit organization, "Canadian Interdisciplinary Network for CAM Research (see above). In 2004 their research funding provided a grant of $25,000 in research project funding.

The Massage Therapy Research Project winners were:
Tish Drydenand Sabrine Moritz
Centennial College and Canadian Institute for Natural and Integrative Medicine
Co-investigator(s):Sunita Vohra,Janet Kahn,Elizabeth Barberree,Helen Lee Robertson

Project Title: Teaching Parents to Massage their Child with Cancer to Decrease Parental Stress and Child's Pain.
See article here: www.incamresearch.ca/index.php?id=22,157,0,0,1,0
Check out Donate to Massage Therapy Research here: Donate to Massage Therapy Research
Check out Research Funds here: Massage Research Funds
Check out some useful links here: Research Links
Therapists: find out about listing here >>
Find Massage Therapists via our Directory click our City Links:
Barrie • Blackfalds • Brampton • Brantford • Calgary • Cochrane • Cornwall • Edmonton • Grimshaw • Halifax • Hamilton • High Prairie • Medicine Hat • Mississauga • Montreal • Muskoka Region • Oakville • Orillia • Ottawa • Regina • Sherwood Park • St. John's, NF • Sudbury • Toronto • Vancouver • Victoria • Whistler • Windsor • Winnipeg
Chair Massage • On-site Massage • Featured Websites